Updated financial support for families and patients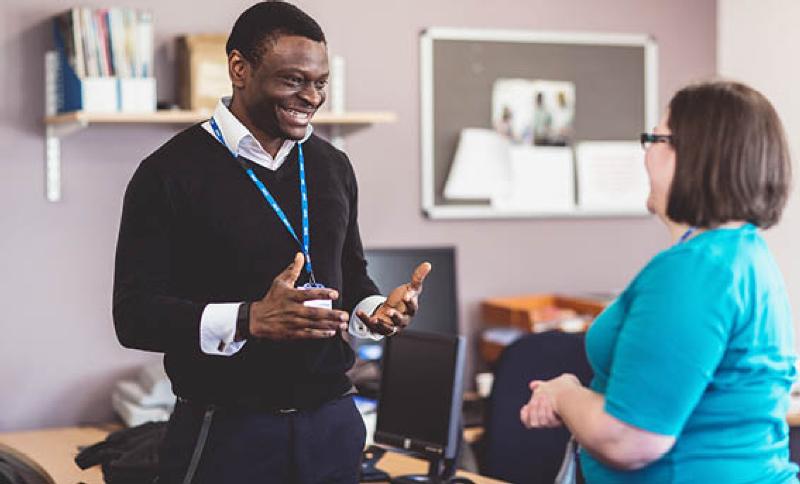 This article is to provide a summary of guidance around financial issues for NHFT patients and families that may have been caused by COVID-19.
If you have questions or concerns around employment, financial worries, or information on benefits, our IPS employment advisors are here to help during this time. You can contact them today via the Integrated Response Hub number listed below.
Mental Health Hub Number: 08004480828– available 24/7
COVID-19 and Statutory Sick Pay
If you are self-isolating due to yourself or a member of your household being unwell with COVID-19 symptoms, you are entitled to Statutory Sick Pay (SSP) if you earn at least £118 per week. SSP will now be paid from the first day of sickness, and you can get a sick note by calling visiting NHS 111 online at https://111.nhs.uk/
If you are self-employed or earn less than £118 per week, you can make a claim for Universal Credit (see below).
Some employers offer more generous sickness pay – check your contract or with your manager
Coronavirus Job Retention Scheme
Your employer may have chosen to "furlough" you if they have had to close or if there is no work for you to do, or perhaps because of your health or caring responsibilities. . The Coronavirus Job Retention Scheme is now closed to new applications, but has been extended until September.
From 1 July, employers can choose to "flexible furlough" staff – bringing staff back part-time, or on a rota with other staff. You should be paid your full rate for any hours you do work.
Employers will have to pay pension and National Insurance contributions from 1st August. From September they will have to contribute 10% towards the salary of furloughed staff, rising to 20% in October.
If your salary is reduced, you may be eligible for Universal Credit for support with living or housing costs.
Information available here.
Unemployed
The Job Retention scheme should stop most people from losing their jobs. However, if you are still made unemployed, there are two things you can do:
Apply for benefits to help you with living and housing costs. Check your eligibility using a benefits calculator (benefits-calculator.turn2us.org.uk) before applying online (see below).
Apply for a new job – many sectors are seeing an increase in recruitment due to the crisis, including supermarkets, delivery and healthcare (see below).
You can call the Mental Health Hub Number: 08004480828– available 24/7 for guidance on both of these.
Self-Employment
The government are supporting self-employed people with a grant similar to the Job Retention Scheme. If you are self-employed and have lost income due to COVID-19, the government will grant you 80% of your trading profits, up to £2500 per month, in one lump sum covering 3 months.
Applications for the first grant must be completed before 13th July. A second grant has been announced for those businesses affected from 14th July onwards. Applications can be made from August 2020. You can apply for this grant regardless of whether you applied for the first.
Information and applications can be made here.
If your income has been impacted, you may be able to claim Universal Credit. Information on universal credit for self-employed people is available here.
If you employ others, you can read about the furlough scheme from an employers' perspective here.
Already claiming benefits
Up-to-date changes to benefits system are available here.
Some key changes include:
Job centres are mostly closed to the public. They advise to use online applications wherever possible, and to telephone them only if necessary. All job centre appointments have been cancelled for 3 months from 19 March.
Universal credit claimants should communicate with the job centre through their online journal. Ensure that any changes in earnings are reported through the journal as this will change entitlement
Universal credit and working tax credit have increased by £20 per week.
All reviews and reassessments for benefits including Employment & Support Allowance (ESA), Universal Credit, and Personal Independence Payment (PIP) have been suspended for three months from 24th March.
Making a new claim for benefits
If you have lost your job, or have reduced earnings, you should check your eligibility for using an online benefits calculator:
Most new benefits claims are for Universal Credit. However, some people who have been consistently employed over the last few years may receive New Style Job Seekers Allowance, or New Style Employment and Allowance if they have a disability or health condition as well. Those people may also need to make a claim for universal credit for housing costs. Using a calculator can help to explain this.
Make new Universal Credit claims online. The system is straightforward and can be done on a smartphone. However, claims can be made over the phone if you have no digital skills at 0800 328 5644.
If you need help to claim, you can also call Citizen's Advice on 0800 144 8444.
If you need to claim Universal Credit or ESA because of coronavirus, you will not be required to produce a fit note.
If you are affected by coronavirus you will be able to apply for Universal Credit and can receive up to a month's advance upfront without physically attending a jobcentre.
Up-to-date advice on making a new claim for benefits is available here.
Housing
Up to date information on housing matters is available here.
Most mortgage providers in the UK have announced a three-month mortgage holiday. You should speak to your mortgage provider if you are going to have difficulty paying your mortgage due to coronavirus. Mortgage lenders have also agreed a 3 month suspension of any repossession.
For those renting, there is no equivalent holiday. Speak to your landlord if you are struggling to pay your rent due to coronavirus, and they may agree to a delay or a reduction. All evictions have been halted until at least 23 August.
For those receiving Universal Credit or Housing Benefit for housing costs in private rented accommodation, the amount paid towards this has increased.
Debt
If you are struggling with debt, you can access help through the links on this website:
www.northamptonshire.gov.uk/councilservices/adult-social-care/welfare-support/Pages/money-and-debt-advice.aspx
Many creditors are making changes to help those struggling with the impact of COVID-19. Information is available here:
www.stepchange.org/debt-info/debt-and-coronavirus.aspx
Struggling in employment
If you are having problems at work, or finding work difficult, you can call the Mental Health Hub Number: 08004480828– available 24/7 for further support.
If you are struggling at work due to a mental health condition, the Access to Work Mental Health Support Service may be able to help. They can be contacted below:
https://www.remploy.co.uk/about-us/current-programmes/access-work-mental-health-support-service
Finding new employment
Many sectors are recruiting staff at present, including healthcare, social care, delivery, warehouse and supermarkets. Check these popular job boards for vacancies:
You can also check with local employment agencies or directly on the websites of companies.
Call the Mental Health Hub Number: 08004480828– available 24/7for further guidance on looking for a job.
Useful places for advice
ACAS – advice for when you are employed. Useful section specifically about COVID-19 – https://www.acas.org.uk/coronavirus
Citizen Advice Bureau, Central and East Northamptonshire – provides advice on a wide variety of issues: www.cencab.org.uk/ - 03444 111 444
Community Law – benefits and legal advice:
www.communitylawservice.org.uk
Phone - 01604 621038
Email- enquiries@communitylawservice.org.uk
You can call the Mental Health Hub Number: 08004480828– available 24/7 if you feel you need more guidance or support.