'Together we will emerge from this stronger' - NHFT Nurse and Captain Tom Moore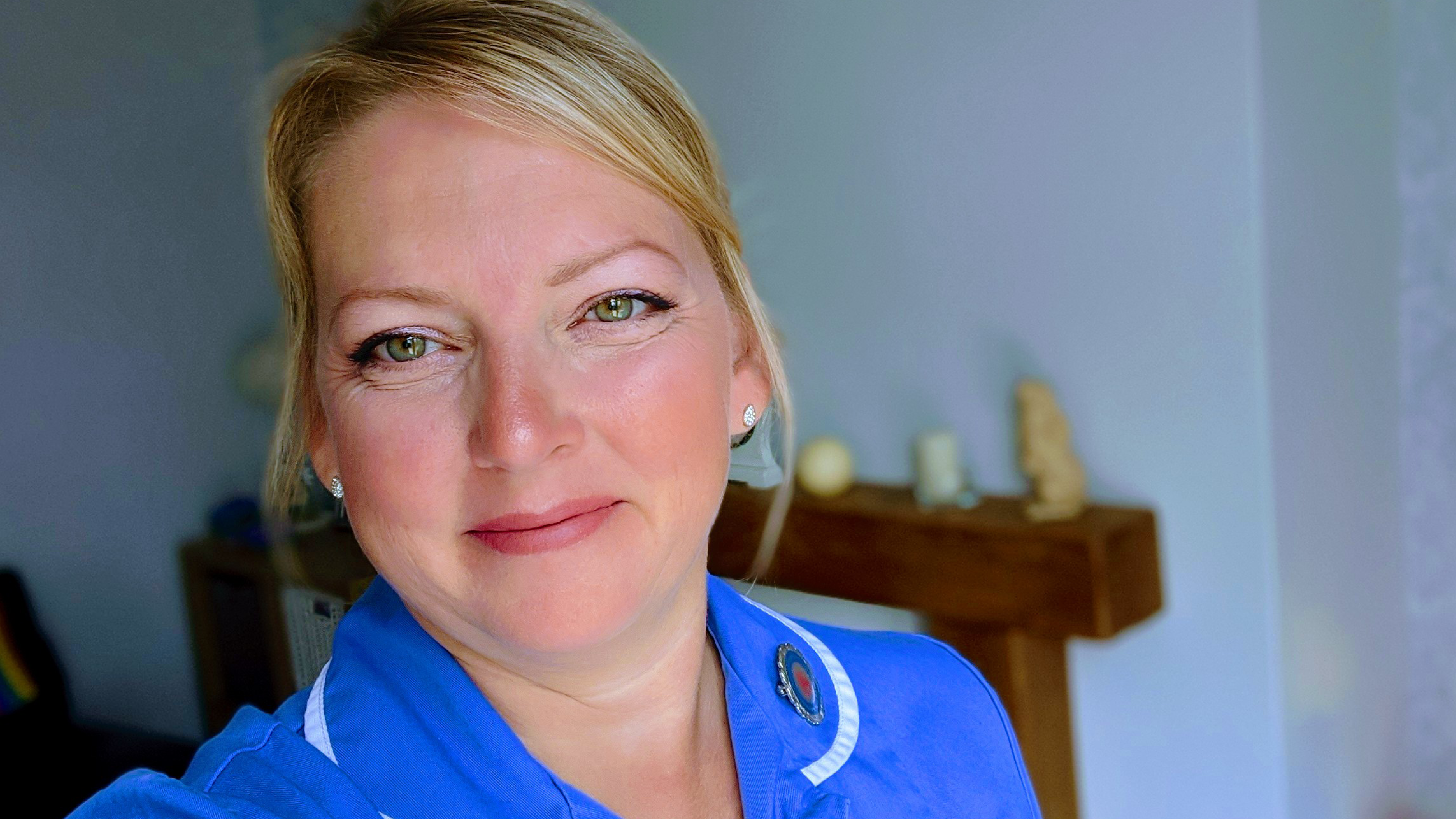 Northamptonshire NHS nurse shares her delight as the charity single 'You'll Never Walk Alone' by Capt. Tom Moore, Michael Ball and the NHS Voices of Care Choir is on track to be the UK No.1.
Estelle Palmer is a Community Children's Nurse working with the CATCH (CARE, Assessment and Treatment of Children at Home) team, at Northamptonshire Healthcare NHS Foundation Trust (NHFT) who featured in the recently released charity single as part of the NHS Voices of Care Choir alongside Capt. Tom Moore and Michael Ball. The charity single is a tribute to fellow NHS workers and to support Capt. Tom Moore in his continuous fundraising journey for NHS charities.
The charity single which was released on Friday 17 April has been flying up the charts as it includes the hero, Capt. Tom Moore singing the lyrics to the famous song.
You may have spotted Estelle in the music video launched 20 April as she joins other NHS colleagues from up and down the country singing the song in honour of the NHS community going above and beyond every day.
Estelle shares her experience of being involved in the landmark single, and what it meant to see so much support together for NHS colleagues up and down the country:
"I have performed in a choir before. I became aware of a request for NHS workers to form the Voices of Care Choir for a charity song recording involving Michael Ball and felt it was an opportunity to take part and give something back to all our NHS colleagues who are working so hard during the current pandemic. Our NHS colleagues are an army of selfless dedicated professionals who give their all, many making significant sacrifices to be there for their patients and team mates. My CATCH team colleagues literally are my second family. An act of kindness helps to keep people going through hard times and reminds us all, that people really do care for each other.
It was really great singing with a diverse group of NHS workers. We didn't know each other at all, there were representations of various NHS professionals. I felt it was a great demonstration of how well NHS professionals work together. I really enjoyed meeting and talking to the other nurses, doctors, allied health professionals and others from other NHS trusts online when we filmed the video.
I'll be honest It was emotional, I did have a tear or two along with an overwhelming sense of pride for being part of it!
It would be truly amazing if the song hit the number 1 spot for Captain Tom Moore's 100th birthday, imagine having a number 1 song for your 100th birthday! Captain Tom has inspired the nation to play a part in helping the efforts to fight the current Pandemic. The amount of money he has raised for the NHS is phenomenal.
What Captain Tom Moore has achieved is truly incredible, the NHS is there for all and for him to be leading the fundraising efforts for us all is the most wonderful example of human kindness.
I would like to tell my NHS colleagues that they really are the best, keep safe and well all of you, working out there on the frontlines and those working behind the scenes. Together we will emerge from this pandemic stronger than ever."
You can download the song https://music.apple.com/gb/album/youll-never-walk-alone-nhs-charity-single-single/1508494673 or stream it through your favourite provider
Watch the music video