Offering online support to people living with diabetes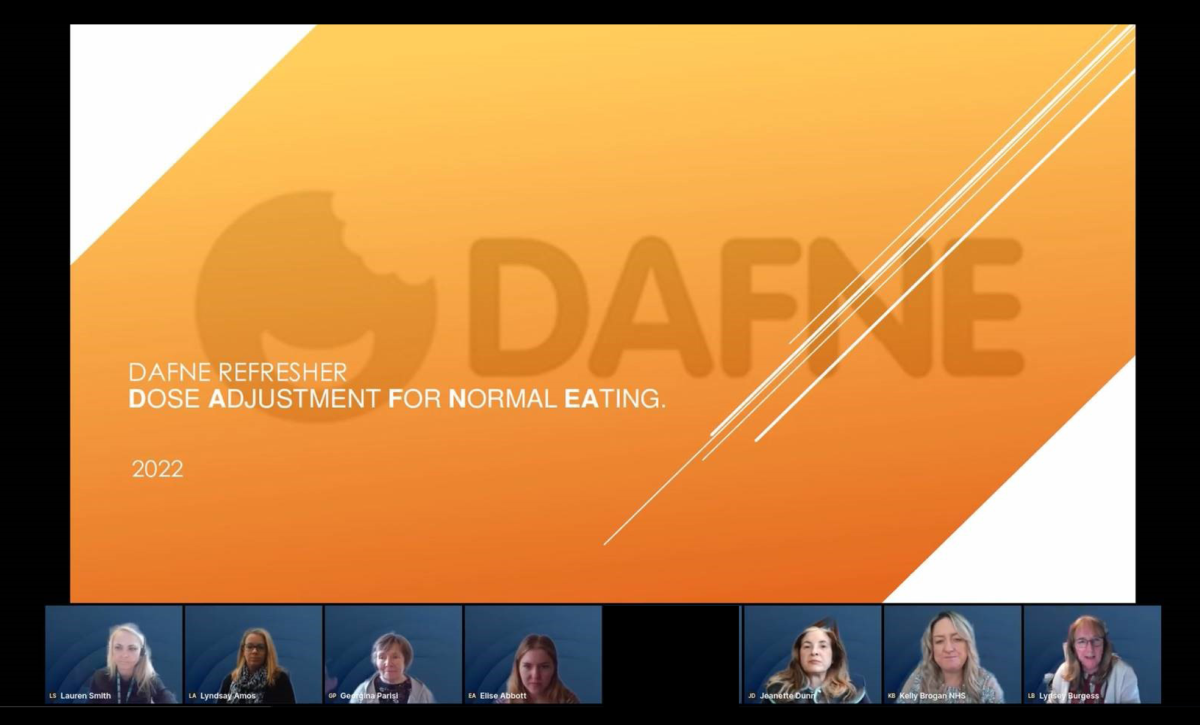 During the pandemic, face-to-face Diabetes Education was put on hold, meaning the NHFT's Northamptonshire Community Diabetes Team had to explore alternative means of delivering their programmes, to continue to support people with managing their diabetes.
The Community Diabetes service chose to develop and host webinars to reach out and provide access to information and support to people with type 1 diabetes during this period.
In February 2022 the team hosted their first successful DAFNE Refresher webinar (Dose Adjustment for Normal Eating), with a fantastic turnout of 49 people attending remotely. Topics discussed included carbohydrate counting, physical activity, sick day guidance and time in range. The webinar format allowed quizzes, questions, comments, and concerns to be addressed with positivity and expertise from Diabetes specialists.
Those attending the webinar were offered access to DAFNE online programmes available through the Open University to further support their learning, written copies of the topics covered during the webinar were made available, as well as signposting to additional services.
The feedback received from participants was extremely positive and the webinar format proved invaluable in supporting a large group of people with type 1 diabetes who were looking to "refresh" their DAFNE skills and knowledge.
"The course was very good though and I found it incredibly useful to be able to have the refresher; well worth the time."
"I did find the refresher so rewarding. Thank you so much. The time taken for this is so greatly appreciated."
Looking forward, the team are working with service users to review the format and delivery of their diabetes education courses , to ensure they are accessible and can engage with as many people as possible. Online webinars and online learning are one way people with diabetes can refresh their skills remotely, at their own pace with the support of Diabetes specialists.
To find out more about support for people living with diabetes visit NHFT's diabetic service page: www.nhft.nhs.uk/diabetes