Walking for Windrush – a walk of recognition and celebration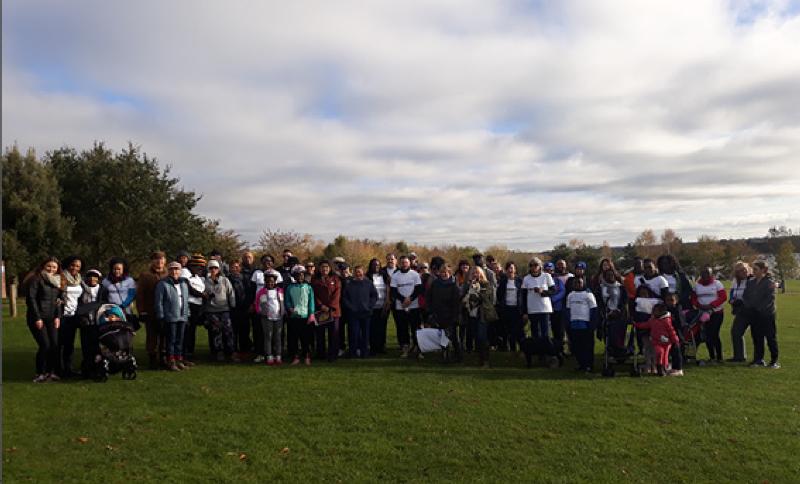 The cold weather and light rain didn't stop our staff and their families and friends coming together to take part in a special Walk for Windrush on Saturday 27 October 2018 at Pitsford Reservoir, Northampton.
The walk remembered the emigration of those who made the long voyage from the Caribbean to Britain between 1948 to 1971 and particularly the landing of MV Empire Windrush in 1948 which carried around 500 people to Tilbury Dock. The walk also recognised the hugely positive contribution those of the Windrush generation and the generations after them have given to the NHS since its inception 70 years ago.
In celebration of this, over 50 staff from Northamptonshire Healthcare NHS Foundation Trust (NHFT) and their families turned up, as well as those from the local community such as the Soca Dance-Fit Northamptonshire group. It was great to see so many people be involved in such a special event to highlight the 70th anniversary of Windrush and the diversity of the NHS workforce, as well as it coinciding with the year the NHS turned 70.