Our NHS staff survey results for 2017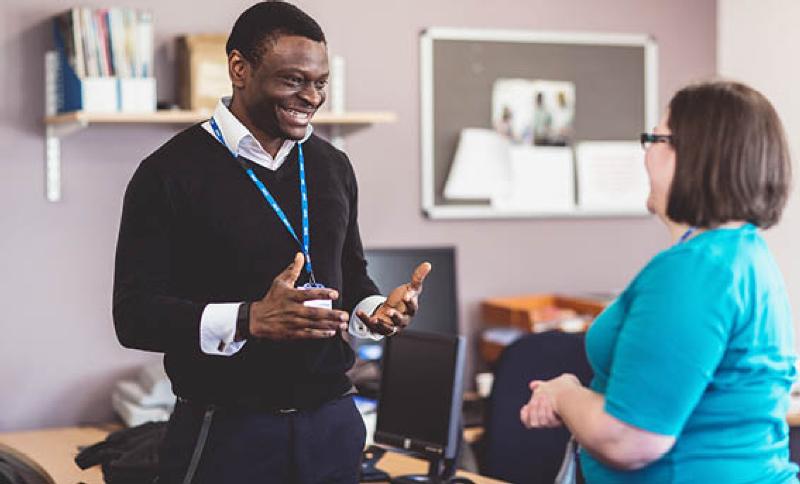 Our 2017 NHFT NHS staff survey results have been published by NHS England, these results allow us to be compared to other NHS organisations.
Some of the headlines from this year's survey are:
Our staff engagement score has increased to 3.91 out of 5 and we continue to be above average for combined LD/MH and community trusts
We have the highest recommendation as place to work and receive treatment (3.90 out of 5) for trusts of our type
We have the highest score for the effective use of patient and service user feedback (3.99 out of 5) for trusts of our type
More staff completed this year's survey compared with 2016 and we continue to be above average when compared with similar trusts. We are particularly proud of the recommendation of NHFT as a place to receive care, and how staff feel we are making use of feedback we receive from our service users through complements, iWantGreatCare and patient experience groups.
Our results also highlight areas for improvement, particularly in the number of staff working extra hours and the overall satisfaction with the rate of pay which is consistent with national trends.
The response to this year's staff survey is going to be slightly different; taking a longer-term view and setting our sights on achieving significant improvements in the 2019 staff survey results. This will allow teams in our trust time to work with staff to plan and deliver these improvements.
Co-production of these plans is essential to deliver meaningful improvements for our staff and fits with our mission; Making a difference for you, with you. Over the coming weeks, we will be hosting a series of 'Let's Talk' sessions across the organisation to help shape our trust plan for staff engagement.