My mental wellbeing pledge - taking the first steps to a healthy mind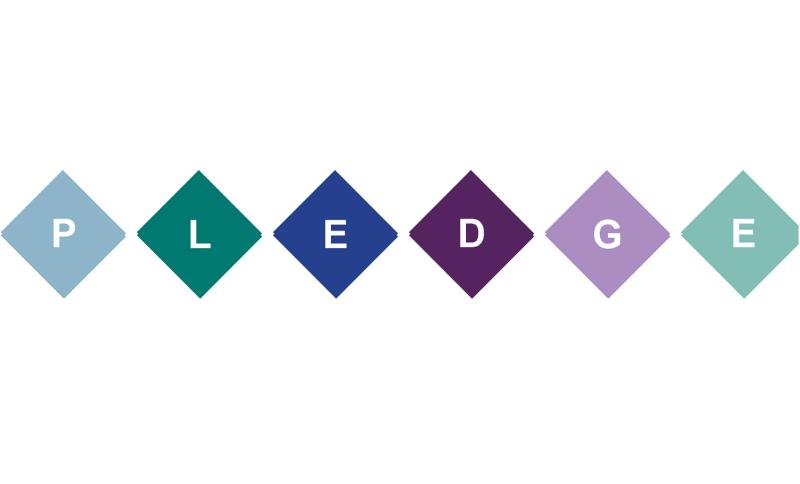 It is common for people to take steps to maintain their physical health, whether it is exercise, healthy eating or simply brushing their teeth. Likewise, when people are feeling unwell or under the weather they go to their local pharmacy, GP, or call NHS 111.
However, often people do not give the same focus when it comes to looking after their own mental wellbeing. We also know people are less likely to receive the support they need when it comes to their mental wellbeing – whether it be confiding in a friend or speaking to a professional.
That's why this Mental Health Awareness Week (13 to 19 May 2019), we are inviting you to make a pledge to look after your mental wellbeing in the same way you would your physical health, using the '5 ways to wellbeing' as your guide:
Connect with the people around me
Be active in a way that suits me and that I enjoy
Take notice and be mindful of my surroundings
Keep learning new skills and developing myself
Give what I can whether it is my time or simply a random act of kindness
A focus on these steps has been shown to have a positive impact on mental wellbeing. The pledge can be however big or small as you like – even the smallest improvements in wellbeing can help to decrease and even prevent some mental health problems.
Lucy, Director of Public Health at Northamptonshire County Council, has shared how she keeps herself well and the importance it has on her mental wellbeing:
"I have been attending a hot yoga class twice a week before work in the centre of Northampton. My working day is often very long and so I have had to make a very conscious effort to attend rather than go into work early, and have even turned down early meetings in order to invest some time in myself.
By attending I have gained new skills (having never done yoga before), met new people, am more mindful (mindfulness is taught as part of the discipline of yoga) and have found a new way to be active which is enjoyable and rewarding.
"I have found that by taking a little time out of my busy working life to attend yoga, I am more productive at work, more focused on my tasks and I sleep better – good news all round! #mywellbeingpledge."
To find out more about the '5 ways to wellbeing' you can view the video here: www.mypledge.me.uk
So how can you make a pledge?
Making a pledge is quick and easy; you can make a pledge online here and see your pledge be part of a pledge wall. Your pledge alone can make a real difference, it may encourage those around you to get involved or to make one themselves.
Please do share the pledge and your ideas with people you know. If you are on social media please join in the community of pledges and the conversation by using the hashtag #mywellbeingpledge.
We can't wait to see yours and to have you be part of this wellbeing journey with us!
And don't forget there are services available to support you if you need them, please visit www.mypledge.me.uk to find out more