March IWGC and compliments - Making a difference... everyday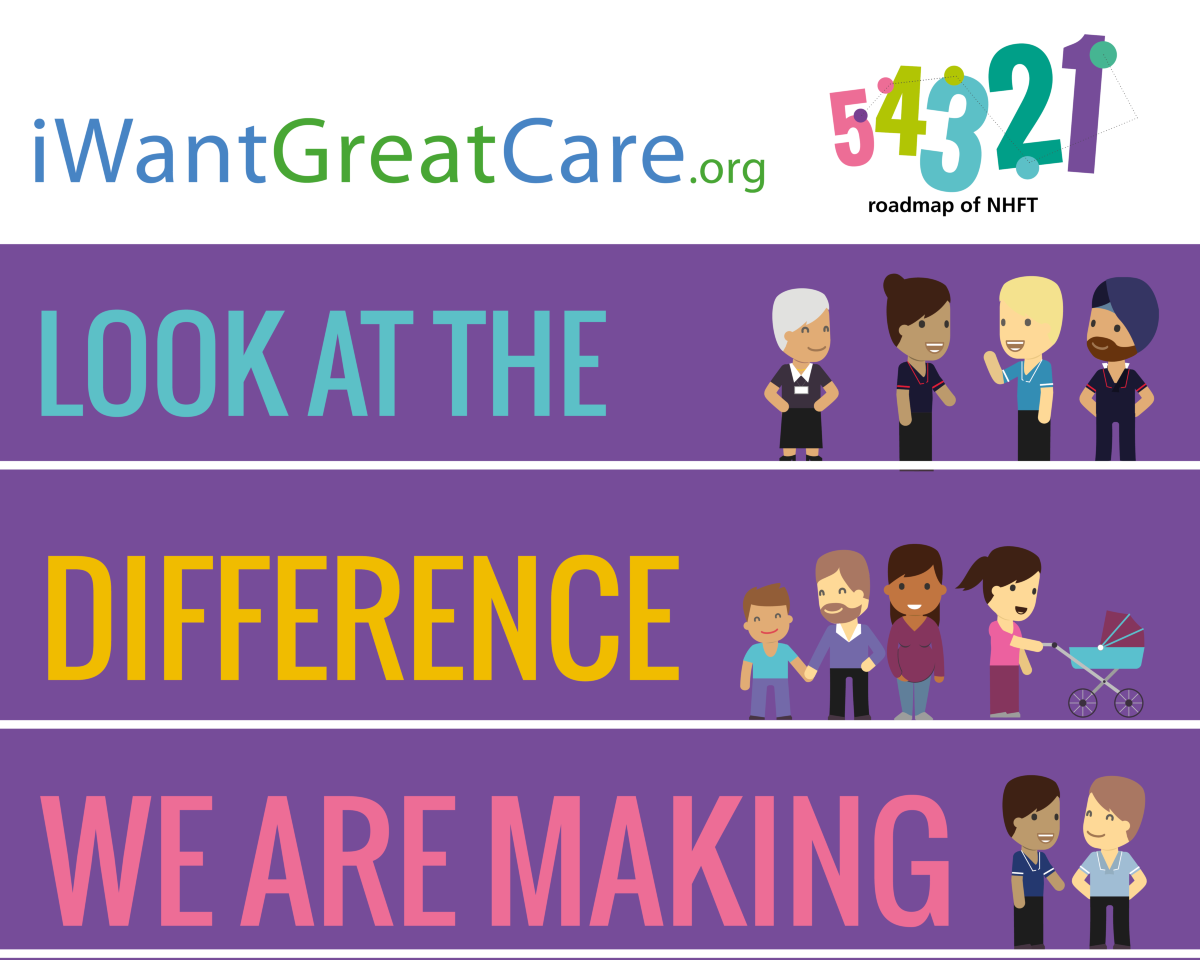 Every month, we are going to bring together the overall I Want Great Care rating for the Trust, compliments received via other methods to our services and teams, as well as some of the positive feedback and quotes we receive from patients, service users and carers every day.
We want to share this 'feel good' feedback with you all, so you can join us in congratulating our staff for making a difference!
In March we received 1,840 pieces of feedback on I Want Great Care which gave us an overall rating of 4.80 out of 5 stars, with 93.64% of patients, service users or carers recommending NHFT as a place to receive care.
We also received 93 compliments in March via other methods! These compliments can be anything from thank you cards to letters and words of praised recorded on our system by individual teams and services. Another great way to showcase the great work our staff are doing in day in, day out.
There is so much positive feedback, we don't have room to share them all. We have highlighted just a few of the amazing compliments and feedback we received in March below:
"Nothing could be improved. The care my child receives is absolutely brilliant. I really cannot fault it at all. My daughter was quite scared, nervous and very emotional and the difference not is amazing. And its all down to Christine.Farah has struck up a brilliant relationship and us her patents have too."
Community Children's Nurses Long Term Conditions
"Excellent care! The dietitian (Rachael) was wonderful and explained about my coeliac disease in depth. I came out feeling relieved and greatly informed. Would recommend this service to anyone. All staff very kind and helpful."
Adult Dietetics
"We were very impressed with the care. We felt it was very thorough. We learned many things about the reasons why I had been falling and have confidence in the proposed future treatment. The physio therapy was very good in as much as I know what activities to avoid.
Falls service