Let's build a breastfeeding community in Northamptonshire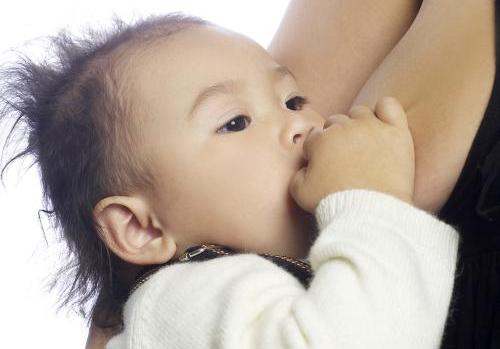 Two Northamptonshire organisations are joining forces to encourage members of the public and businesses to help make Northamptonshire a positive place to breastfeed.
As part of Northamptonshire Breastfeeding Celebration Month, Northamptonshire Healthcare NHS Foundation Trust (NHFT) and First for Wellbeing are sharing practical tips on how we can all play our part in supporting breastfeeding.
Diana Mair, Infant Feeding Lead 0-19 team at NHFT, said: "Breastfeeding is not just the responsibility of new mums; it's the responsibility of all of us. Many mums feel judged however they decide to feed their babies and there are lots of barriers to breastfeeding. We know that the majority of mums start breastfeeding. However, lots of mum stop breastfeeding quite quickly, often before they want to. Evidence based professional help and support is important, and mums tell us they can sometimes feel a lack of support from friends and family or from the wider community. We can all play our part in supporting mums to feel more comfortable and empowered to breastfeed.
"It might not seem like much but helping look after breastfeeding mums, offering to do some housework or speaking up for her if anyone criticises her choices can all make a big difference. For a mum to breastfeed she needs people around her who believe it's important and believe she can do it."
Ann Breen, Strategic Manager 0-19 years, Public Health and Wellbeing, said: "It is not just individuals that have a part to play in building a breastfeeding community, businesses have a critical role too. We want to make breastfeeding commonplace across businesses so that it is seen as the norm and not something unusual. By making it clear that people are welcome to feed and advocating for mums if other customers complain you will be helping to support and encourage breastfeeding mums.
"Employers can make a difference as well by acknowledging what Mum is doing is important and making flexible arrangements to help ensure they can carry on breastfeeding."
Breastfeeding tip sheets for members of the public, businesses interacting with the public and employers can be found on the breastfeeding section of the 0-19 team website: www.nhft.nhs.uk/0-19 as well as details of where to get professional help and support.
Diana added: "It's a mum's right to breastfeed wherever and whenever her baby needs feeding. Please don't make any negative comments or ask her to move, she's just feeding her hungry baby. A smile instead can go a long way."