Keep learning and developing yourself!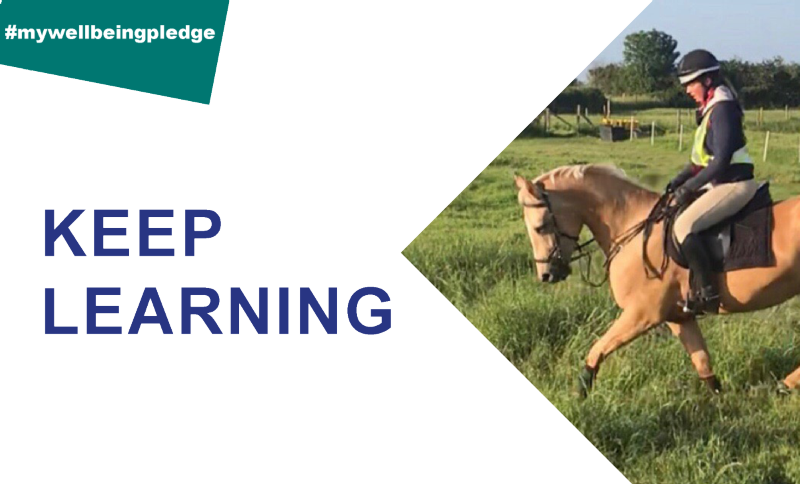 The fourth way is all learning new skills and developing yourself. Even though studying a new course or qualification is definitely one to consider, it doesn't always have to be something so big.
It may be you make a pledge to join a new book club with a friend or you take up a new hobby that is something completely different. This could be anything from cooking a new recipe or listening to a new podcast.
Learning new skills can give you a sense of achievement and a new confidence, that's why it is important to keep your mind busy by taking on new challenges and skills. Adult learning services are available in Northamptonshire as well as Leanrn2b courses which are free of charge to anyone who lives with, or has experienced, a mental health disorder.
You could save a life – there is free suicide prevention training available from Zero Suicide Alliance that enables people to identify when someone is presenting with suicidal thoughts/behaviour, to be able to speak out in a supportive manner, and to empower them to signpost the individual to the correct services or support.
Dempsey shares a great example of how her hobby of horse riding, provides a great opportunity for her to keep learning:
"I'm always learning new skills and techniques daily to improve my way of work with the horses. I always see new faces and meet new people with exciting stories and new ways of learning which I love.
"The time I spend at the yard is solely for me and the horses. Being able to go riding allows me to improve myself and set targets to work towards for me and the horses. When I achieve these I can't help but feel proud and excited."
We would love to hear from you! What have you recently read or listened too which has made an impact and taught you something new? Share it with us today using #mywellbeingpledge.
If you would like to view other ideas on ways to keep learning, visit our website www.mypledge.meuk. Here you will also be able to make your own pledge as well as share your pledge and ideas online using the hashtag #mywellbeingpledge.