Jeremy Hunt visits NHFT to talk about Patient Safety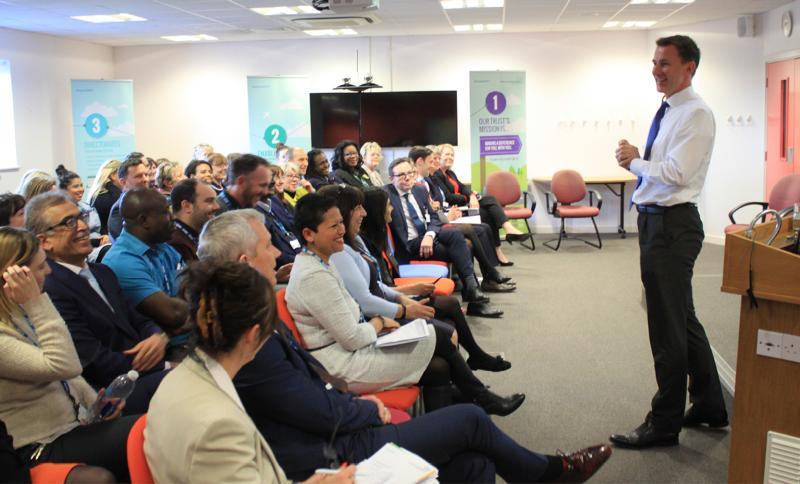 Secretary of State for Health and Social Care, Jeremy Hunt, visited NHFT on Thursday 15 February 2018, to talk to a cross-representative group of our staff about his focus on patient safety and his ambition of transparency and culture change across the NHS.
Mr Hunt spoke of his desire to place more of an emphasis on a learning culture and ensure we do not have a culture of blame. He talked about the difference between gross negligence and human error. He encouraged that when mistakes are made, staff should feel empowered to talk openly, without the fear of reprisals, to ensure there is learning.
He also announced that this year, we're going to be the first healthcare system in the world to publish the number of preventable deaths on a quarterly basis.
Alongside him, Professor Tim Kendall, NHS England's National Clinical Director for Mental health, confirmed plans for a world first patient safety initiative for mental health. Professor Kendall wants to see good and outstanding Trusts linking up with those trusts that need help as part of a national support network.
Professor Jane Dacre, RCP president, spoke about the common goal to improve the safety of patients under our care. She spoke about the need to reflect more and feel safe to reflect.
The visit came as part of a series of visits the Secretary of State is making to NHS Trusts across the country.