Do you need to access our website in another language or a different format?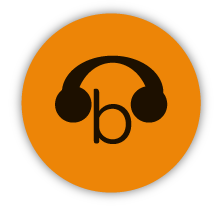 Equality is something very important to us here at NHFT and we continuously strive to create an equal and equitable environment for those who are part of this organisation, as well as for those we care for.
We understand the diverseness of those we care for as well as the population of Northamptonshire, therefore know the importance of having information available in the correct formats for all our audiences to access.
To support with this, there are readily available tools on the external website to help support colleagues, patients, carers and members access the information they need, in the most appropriate format for them.
For example, on the external website (www.nhft.nhs.uk) there is both accessibility and language translation options available throughout the entire website. Further information on how to access these are explained below:
Language translation options – over 90 options available
The language options are available on any page of the website, which means you will be able to find the tool to translate the text no matter where on the website you are.
On the top left of the page, above the NHFT logo there is a grey toolbar which includes a drop down menu option called 'select language'
Click the 'select language' option and select the language you need
From here, all the text on the website will be translated for you.
Accessibility options (including audio, text enlargement, text colour, contrasts and more…)
The accessibility options are available on any page of the website and can be accessed via the icon to the right.
To find the icon, scroll down to the bottom of the page and look in the green section. Here you will find an 'A-Z section' and to the right of that, will be the orange accessibility option button.
Click on the orange icon and a grey toolbar should appear. You can move the toolbar to the top of the page so it is next to the text you would like translating.
The toolbar includes a variety of different options for you to choose from, these are:

reading the page out loud - this feature is on by default
reading selected text or reads from the top of the page
converts selected text into an MP3
blocks distractions on screen with a tinted mask
enlarges text and reads it out loud
removes clutter from the screen, displaying only the main text – this option also includes enlarging text and changing the contrast of the text to background. To exit from this screen please press the 'close' button on the top right of the page.
Please note these tools do not include documents or images with text on them. If you require a specific document translated or altered for accessibility reasons please contact the PALS team on Telephone: 01536 452070 or email PALS@nhft.nhs.uk.