New Crisis House opens in the North of the county!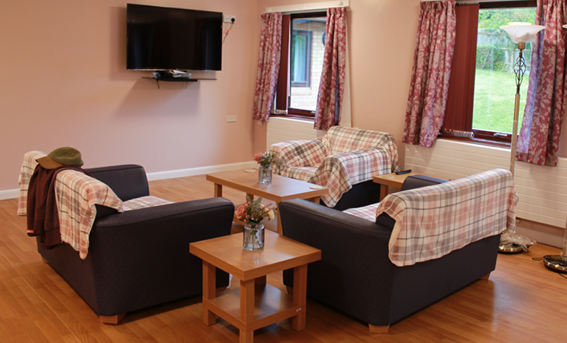 We are excited to share with you the latest news of the Crisis House opening in the North of the county, called the Martins. The Martins is a six bedded house providing three female beds and three males beds in a safe environment for service users who are suffering crisis situations which impacts on their mental health, or where they are in crisis as a result of deteriorating mental health.
The journey of the Crisis Houses started with service user involvement and continued to develop through service user feedback as they felt there was a gap in opportunities for receiving mental health support when in a crisis. From this feedback, The Warren was developed and has now been running for 3 years with very successful feedback and positive experiences which has helped lead to where we are now, with the Martins being born on 14 October 2019.
This additional crisis house now means we have one available in both the North and South of the county, increasing the number of beds available for adults in a crisis situation in a non-hospital setting. The houses are staffed by support workers who adopt a collaborative and solution focused approach to supporting service users in the management of their current crisis.
The development of the second Crisis House allows individuals an additional opportunity to help receive mental health support early on in a crisis.
How to access this service: individuals who are accessing NHFT services under the mental health services and the Crisis Cafes. Referrals can only be made by healthcare professionals. For information on referring patients / service users to The Martins please call: 01933 235491 or 01933 235469. To view full details of both The Warren and The Martins please click here.
We would like to share our thanks to all those involved in making this happen – from the builders to service users involved and the staff and managers. A big thanks to Louise and Sarah who have put in so much time, it has been a great team effort and will definitely make a difference to service offer in Northamptonshire.