CONNECT with those around you.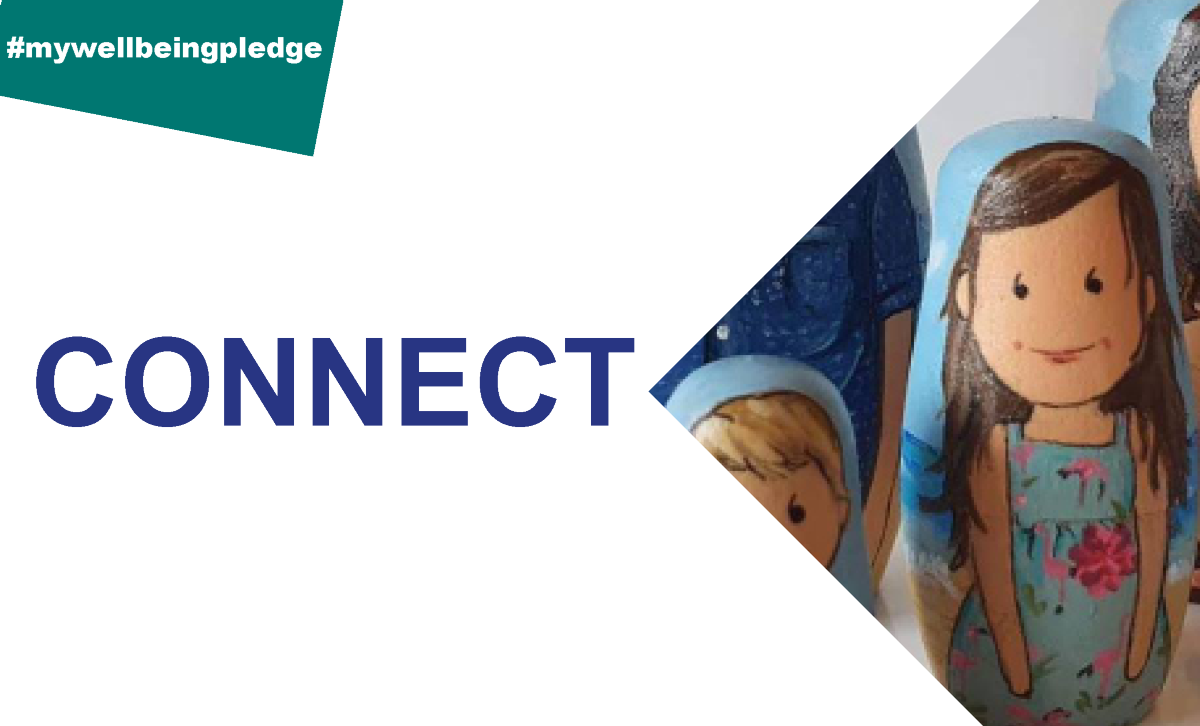 When did you last connect with those around you?
We know that positive relationships are important for our mental wellbeing, whether it be with family, friends or our wider communities.
That's why; our first of the '5 ways' is all about CONNECTING with those around you. A conversation with a friend or relative can really go a long way – so why not swing by for a cuppa or give them a call to see how they are?
It may be a social club is available in your local town or village that you are interested in joining as a chance to meet new people. Or check out the events that are happening in Northamptonshire as an opportunity to explore your local town as well as meet other members of the community.
For a list of events, visit the website: www.northamptonshiresurprise.com/events/
There are many opportunities available to connect that are right on your doorstep, from calling a friend to getting involved in something new in your community.
And, there are even actions you can do at work that will make a real difference to your wellbeing as well as those around you like starting a lunch and natter club… when was the last time you picked up the phone and called a colleague instead of sending an email? It's really easy to get stuck in the habit of sending emails, but the quality of conversation had on a phone can be so much more beneficial.
As part of the #mywellbeingpledge campaign, we are really encouraging individuals to take a pledge to make small improvements to their mental wellbeing using the 5 ways; connect, be active, take notice, keep learning and give.
Just like Harmony below, shares how connecting with her family keeps well:
"I like to spend time with my family. It makes me really happy and it makes me feel good. I like doing craft and drawing, going to the park, having hugs and kisses and unicorns and narwhals.
"It feels like I have a lot of love around me."
You can find out more about the campaign by visiting www.mypledge.me.uk. You will also be able to make your very own wellbeing pledge online which you can share on social media using the hashtag below.
So make your pledge today and join the conversation online, it may be that you have different ways of connecting with those around you? if so, we want to hear them! Get in touch via using #mywellbeingpledge.