April IWGC and compliments - making a difference...everyday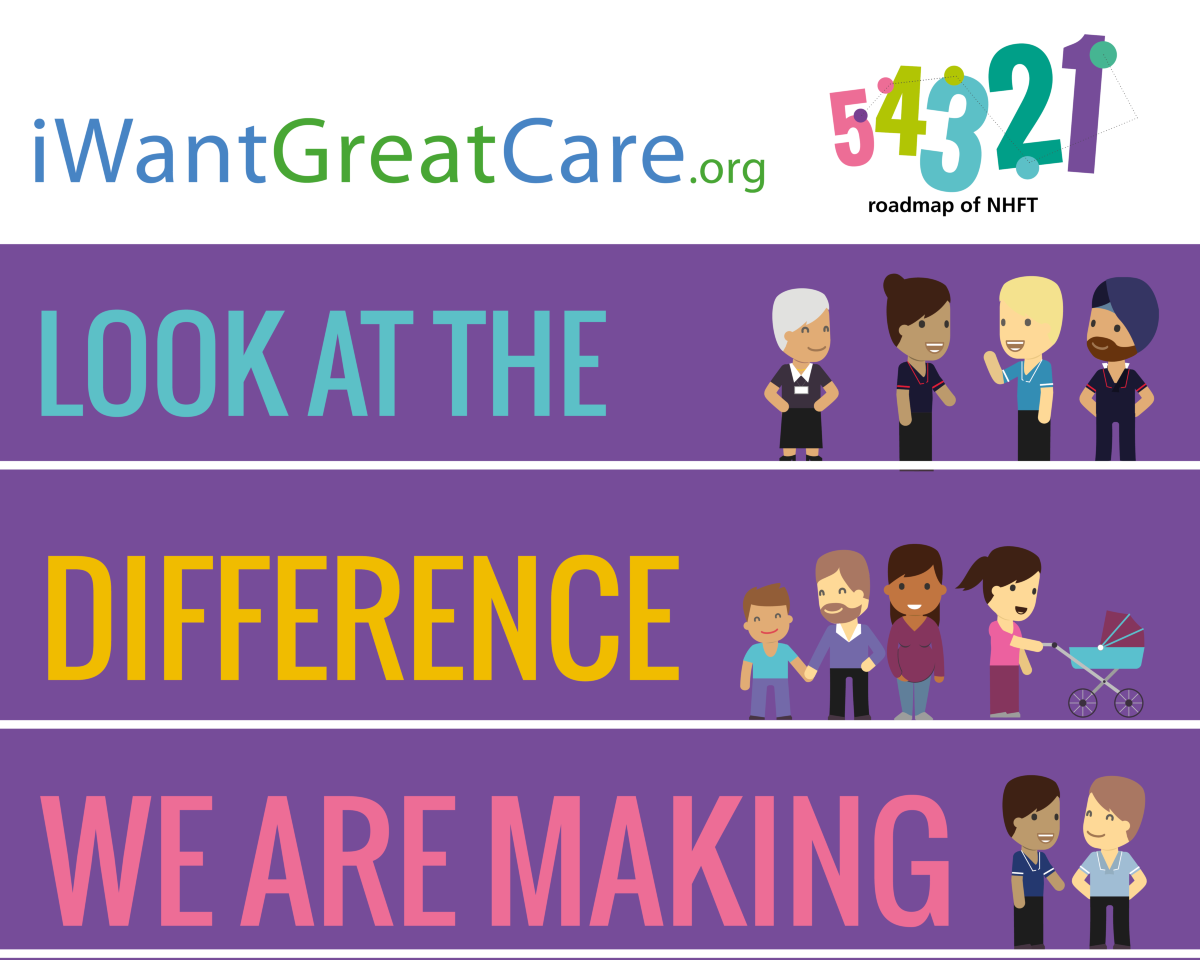 Every month, we are going to bring together the overall I Want Great Care rating for the Trust, compliments received via other methods to our services and teams, as well as some of the positive feedback and quotes we receive from patients, service users and carers every day.
We want to share this 'feel good' feedback with you all, so you can join us in congratulating our staff for making a difference!
In April we received 2,248 pieces of feedback on I Want Great Care which gave us an overall rating of 4.79 out of 5 stars, with 92.8% of patients, service users or carers recommending NHFT as a place to receive care.
We also received 112 compliments in March via other methods! These compliments can be anything from thank you cards to letters and words of praised recorded on our system by individual teams and services. Another great way to showcase the great work our staff are doing in day in, day out.
There is so much positive feedback, we don't have room to share them all. We have highlighted just a few of the amazing compliments and feedback we received in April below:
"Confidence, bonding with my child and developing a technique with centre to breastfeed and help to manage anxiety - enjoyed massage ask a question. Excellent point. Care centred around my family needs. Breaking chain of childhood regime experience."
0-19 service, Northampton
"The complete support and understanding we have received has been amazing. Serena has been wonderful, showing great understanding and knowledge to help with every area we neede guidance and help with."
CAMHS, community early response and intervention team