Anthony Hammond - Apprentice student nurse: my journey so far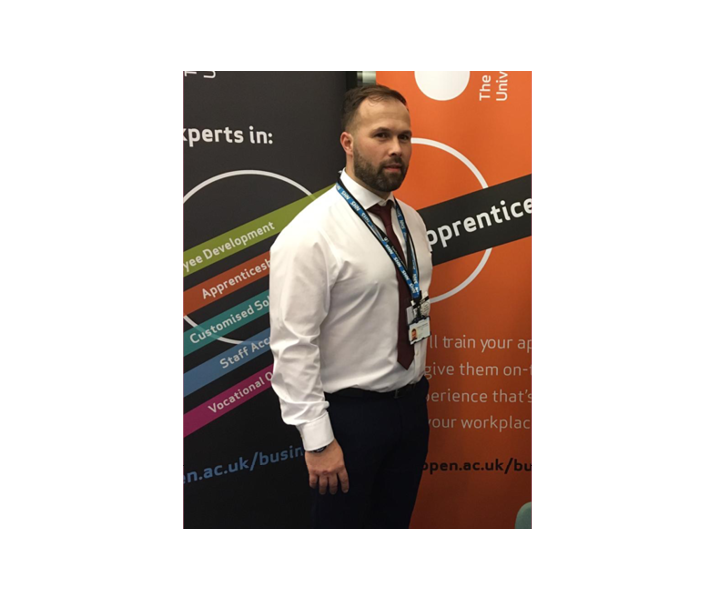 Our Apprentice Student Nurse, Anthony Hammond shares his experience of attending the All Parliamentary Group for Apprenticeships at Westminster on 4 February 2020 as part of National Apprenticeship Week (3 to 9 February 2020).
Anthony is an Apprentice Student Nurse and works in our children's and young people's inpatient mental health unit called The Sett, Northampton. Below he shares his experience of his apprenticeship journey so far and being invited to attend the prestigious event:
"Hi, my name is Anthony and I have been an Apprentice Student Nurse for 18 months now. I started out on my apprenticeship journey with Northamptonshire Healthcare NHS Foundation Trust and The Open University as I wanted to build on pre-existing skills that I have learnt in various areas around the trust in order to further enhance the way I cared for people.
"So, taking it back to the beginning; in 2016, after nine years working in various inpatient settings around the Trust as a Health Care Assistant (HCA) on the Staff Bank, I decided to take a substantive post working within CAMHS inpatients. At my job interview, I remember informing the manager of the ward, Ann that I wanted to be part of a team that would support me to develop professionally and I knew this would involve some form of study.
"I was someone who did not achieve too well at school; you could say I was one of those who were left behind by the education system. NHFT has since provided me with a pathway to improving my social mobility by supporting me to develop my functional skills in English and Maths and then by providing me the opportunity to keep employment while studying a nursing apprenticeship at degree level with The Open University.
Studying a nursing degree through apprenticeship is slightly different to a conventional degree. Firstly it is spread over 4 years so a little slower paced than studying a degree with a mainstream university. I am fortunate that the people I work with have shown great leadership in helping me to realise my own potential thus encouraging me to develop myself further. I am grateful that NHFT has supported me on to the nursing apprenticeship as it has enabled me to continue working within CAMHS while studying. Most of the Study involves working on an online portal with assignments having to be completed every other month. I also get the opportunity to visit various other services around the trust when on placement. Studying with the Open University has enabled me to fit study around work and family life. I have been fortunate enough to get valuable support from Ann the ward manager at The Sett and Greg who has agreed to mentor me throughout my studies. There has also further opportunities to develop our skills and knowledge and to catch up with other students within the trust on student away days which are organised by Lisa Gammon
"It was great to be invited to share my experiences and represent NHFT and The Open University in Westminster at a fair hosted by the All Parliamentary Group for Apprenticeships on 4 February 2020. The aim of the fair was for education providers to showcase apprentices studying at degree level. I was offered the opportunity to share my experience as an apprentice with MP's and Lords from both houses of Westminster.
"On the day Robert Halfon chair of the Commons Education Select Committee spoke passionately about the importance of improving social injustice by enabling people to get on the ladder of opportunity through apprenticeships.
"There are many of you within NHFT who are looking to create better opportunities for yourselves, upskill and develop yourself further. Our Learning and Development team have many pathways to achieve this. I felt it was important to share my journey with MP's and Lords because apprenticeships are a clear way of supporting people to develop professionally while addressing skills shortages within the NHS.
"I want to thank Mick Lomas and Lisa Gammon for supporting me with my development, Ann Esposito for allowing me a space and time to study and Greg Kunyavapa for guiding me with his mentorship over the last year and a half."