Angela Hillery in HSJ top 15 chief executives 2018!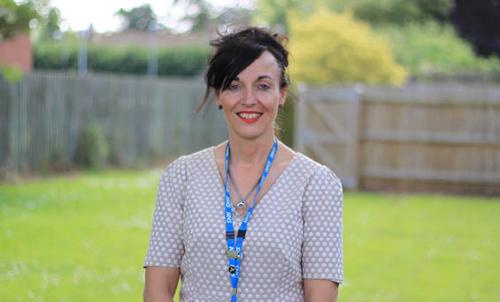 The Health Service Journal (HSJ) has created its list of the top 50 chief executives for 2018 and we are pleased to announce that Angela Hillery, Chief Executive of Northamptonshire Healthcare NHS Foundation Trust (NHFT) has been recognised in 15th place.
Angela was recognised and praised for her system work as the lead for the Northamptonshire sustainability and transformation partnership (STP) as well as the signing of the pioneering contract with one of our local GP federations to form 3Sixty Care Partnership.
All chief executives were assessed by the judges on the following criteria; their leadership style and personal example, the performance of their organisation when judged against its peers and the contribution to the wider health system.
Crishni Waring, Chair for NHFT said: "We are extremely proud of Angela and the difference she continues to make, not just here at NHFT, but with partners and stakeholders across the county to provide better services and outcomes for patients, service users and carers.
"Her leadership of the Northamptonshire STP reflects her commitment to making a positive difference and demonstrates how she embraces the culture of teamwork and continuous improvement critical to the delivery of quality health and care, now and for future generations.
"This recognition really celebrates Angela's dedication. NHFT continues to grow as an organisation with the strength of her leadership and we are proud that in the last 12 months we have been shortlisted for HSJ Provider Trust of the Year 2017, received a CQC rating of good in March 2017, including Outstanding for Care, and been recognised nationally for our focus on equality and inclusion."
Angela Hillery added: "I am very proud and humbled by this recognition, however this isn't about me as an individual, this is a reflection of our culture and our team efforts to make a difference every day. I couldn't be more proud of the work and dedication of team NHFT as well as partners from across the county."