Trust gains Green Award for 2018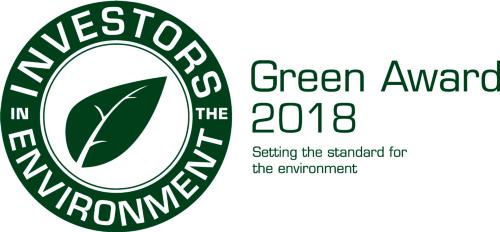 The national accreditation scheme looks at our environmental management plan to make sure we are reducing our core emissions, things like gas, electricity and waste, by 2% per year.
The Trust has done exceptionally well by managing to reduce carbon emissions by 24%.
Sustainability Manager Mark Lander said: "This is great for the environment and great for the Trust.
"We are encouraging all of our staff to help us with our mission to reduce our emissions by doing things like making sure monitors are turned off, not left on stand-by, turning off lights and making the effort to recycle properly."