NHFT and LGSS shortlisted for HSJ Value Award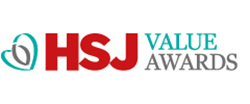 We are very pleased to announce that Northamptonshire Healthcare NHS Foundation Trust (NHFT) and LGSS have been shortlisted for a prestigious Health Service Journal (HSJ) Value Award.
We've been shortlisted in the category 'Improving the value of NHS Support Services' for the work undertaken by LGSS and NHFT to remove costs from the IT service whilst improving quality.
Since work began with LGSS to deliver NHFT IT services substantial budgetary savings of hundreds of thousands of pounds have been made by reducing the total baseline IT budget and additional non recurrent savings alongside a multi-year continuous improvement programme.
As well as on-going savings to the cost of delivering the service LGSS has offered NHFT access to further savings through more competitive procurement, this has included telephony and rationalisation of licenses and contracts.
Outstanding though the financial savings have been the entry was equally based on improvements to the quality of the IT services to NHFT and this was evidenced through outstanding feedback from user surveys with half of respondents rating the service they received as excellent and less than 1% as poor.
A judging day will take place in London on 5th April and we will found out if we have won the award in early June at the awards ceremony in Manchester.