Have you got first-hand experience of mental health services and want to train to support our service users?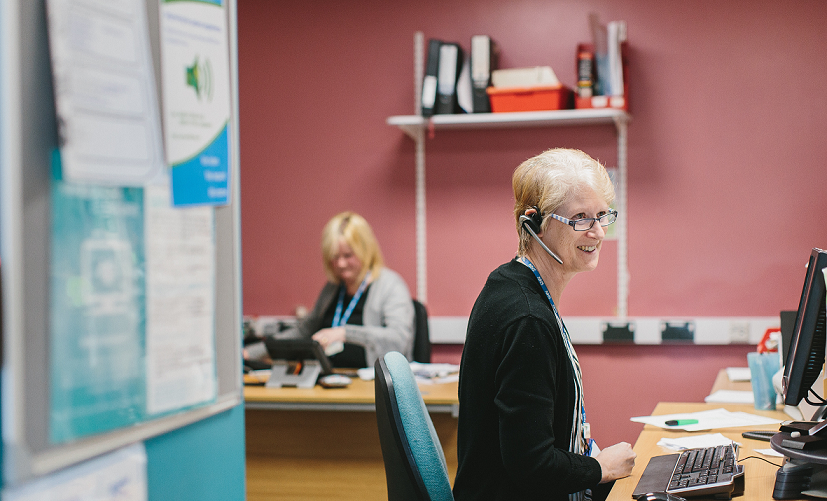 NHFT is dedicated to providing outstanding care and making a difference to lives of those living with mental health conditions.
TeamNHFT is looking to recruit a number of people with lived experience of mental health conditions to undertake a peer support training course. This is the first step in becoming a paid mental health peer support worker.
Northamptonshire Healthcare NHS Foundation Trust (NHFT) is working with Health Education England (HEE) and ImROC (Implementing Recovery through Organisation Change) to support up to 25 individuals to undertake Peer Support Training. This is the first round of a number of exciting training opportunities that will be available over the next two years.
Peer Support Workers have experience of receiving support and care from mental health services provided by NHS or community-based organisations and using their understandings help others who are currently receiving care from NHFT's mental health services.
The first step in providing support as a paid Peer Support Worker would be to complete the free peer support training course, with the support of NHFT throughout.
Carly Galpin, Service Manager for Peer Support Service Development, is leading the recruitment drive for several Peer Support Workers to join NHFT. She said: "We are delighted to be looking for Peer Support Workers to join our team. This role is vital to supporting the recovery of those who are receiving care and treatment from our mental health service, using their own lived experiences to make a difference.
"This is an exciting opportunity and a first step towards joining TeamNHFT and I would encourage anyone who would like to find out more about the free training course to get in touch for further details."
What opportunities will there be following completion of the training?
There are a number of services within NHFT that have identified substantive roles. These roles will be advertised to coincide with the end of the peer support voluntary training and will be open for all to apply. The first roles being recruited to include the following services:
• Specialist Perinatal Mental Health Service
• A newly developing Maternal Mental Health Service
• Crisis Mental Health Pathway
• Early Intervention in Psychosis (known as N-STEP)
• A newly developing Complex Trauma Service
• Adult Mental Health Inpatient Services – dedicated carer peer support roles
The training will begin with an introductory day on 30 March then it will continue on 13 April, every Tuesday for 8 weeks. There will be scope for volunteer roles for people who want to support without the commitment of a paid role.
The closing date for applications is 7 March 2021. Click to find out more about the role and training and click here to complete the expression of interest form.