Are you worrying about the cost of Christmas?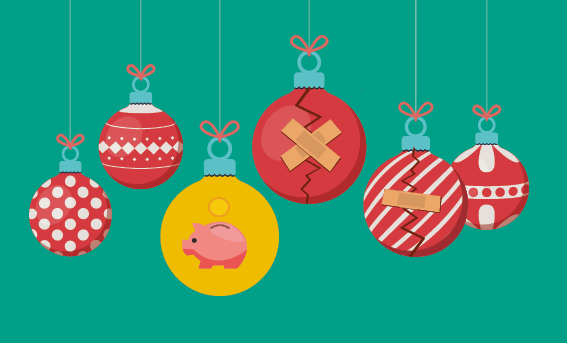 It's okay to not be okay and the festive period is no exception to that. What is important is knowing there is support available to you and those around you.
For some people, Christmas also brings the worry of financial consequences and how they will afford it all. It is important to remember, not all Christmas traditions have to involve spending money i.e. family walks, playing a game together or watching a festive film.
If you are starting to feel the stress of the festive period or know of friends, family members or colleagues who may feel like this please do speak to a member of our Changing Minds IAPT team. We have included some extra info on this which can support your mental wellbeing or support you to help others during this time of year.
The service is for anyone over the age of 17 and a half and living in Northamptonshire. Contact us on www.nhft.nhs.uk/iapt and complete the short online form or give us a call on 0300 999 1616 (9 to 5 weekdays).
So remember, it is okay not to be okay. Just know you are not alone and there is support available to you – either at the end of the phone or just a click away online.
For mental wellbeing support for children or young people please visit www.nhft.nhs.uk/camhslive or they can text their school nurse on 07507 329 600. Check out their Facebook page for more information: @NHFTchildrensservices or Twitter account: @NHFTSchoolNurse