Avoiding 'burnout' this Stress Awareness Month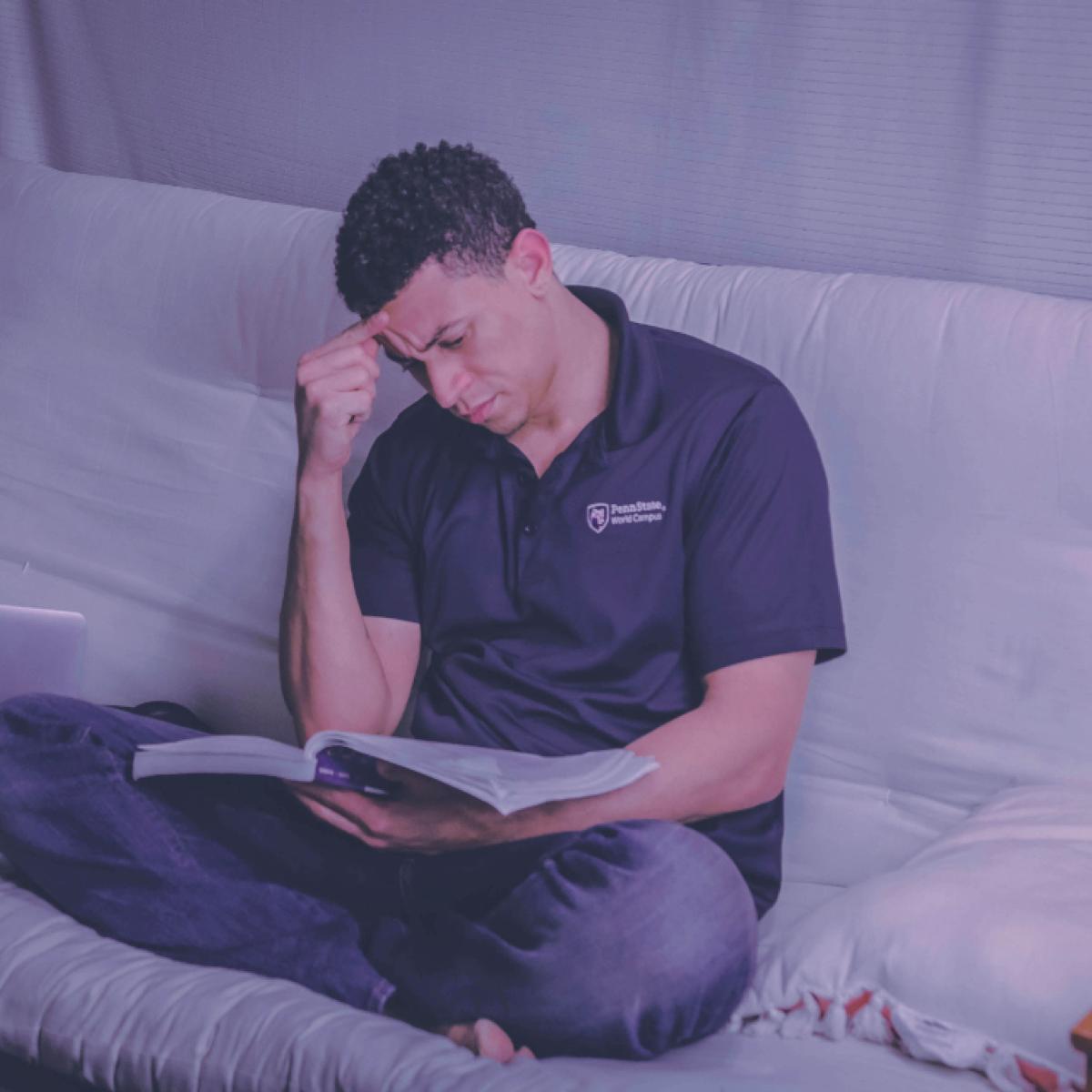 April sees many organisations across the country recognise the impact stress can have on our wellbeing as part of Stress Awareness Month.
We want to start off by recognising that stress isn't a bad thing in itself. When you become stressed, your body is signalling that something isn't quite right, which can motivate action to change things.
However, stress can become distressing. This can happen when the demands on your time, energy or attention exceeds your capacity. This doesn't mean you are not capable or resilient. It's often a sign that there is either a lot on your plate, and/or you haven't had enough space to rest and reset in between things.
Some of the signs that you're stressed might include:
Aches, pains and headaches without any obvious cause

Trouble sleeping or sleeping too much

Problems with your memory or concentration

Feeling low in mood or anxious with racing thoughts

Being irritable and doing things out of character like snapping at people
If you are overwhelmed with stress over a long period of time without space to recover, these things can build up and leave you feeling burnt out. You might feel overwhelming exhaustion, notice yourself becoming more cynical and detached, and begin feeling useless or deskilled.
Feeling like this doesn't mean there's something wrong with you. It usually means lots of things are happening in your life. It's important to recognise this so you can press pause and take care of you. Self-care isn't selfish. One of the ways you can do this is by setting positive boundaries.
Creating positive boundaries
A boundary is an invisible line between yourself and others; one where you begin and others end. They help you to identify what you're comfortable with, and perhaps what others might be expecting from you. It can feel strange to work this out at first, especially as supporting or being supported by others is often an important aspect of who we are and what we might need. Healthy boundaries are not about cutting yourself off entirely. Instead, they make space to protect and take good care of yourself.
To create positive boundaries, it's good to identify which responsibilities are yours to hold and which are not. Saying "no" can be hard and we might feel guilty, especially when there isn't an obvious place to hand the responsibility back to. However, it highlights where you might need help or where things might be outside of your control. This allows us to focus on the things we can do and do them well, without feeling overwhelmed.
With many of us living and working in different ways during the pandemic, creating boundaries between different roles and spaces is essential to breaking up your day. These transitions create the perfect opportunity to pause and consider your energy levels before you become are drained. For example, if you are working from home, try creating a routine where you can wind down and draw a line under work before starting your evening. If you are caring for others and find yourself worrying about COVID-19, watching the news and being on social media can be triggering. Try to unplug so you are more in control of the information you are consuming.
Lastly, set space to stop have fun by do something you enjoy – it's not just about the serious stuff, give yourself permission to do something restorative for you. After all, you can't pour from an empty cup. This is where self-care comes in. Whether it's having a hot bath or a cup of tea, watching your favourite sit com or reading a book, exercising or practicing some mindfulness, or spending time with your family and loved ones – do the things that bring you peace.
NHFT provides support to adults each month who are feeling overwhelmed with stress or worry by offering talking therapies to get you back on track. To find out more about Changing Minds and fill out the form for a member of the team to get in touch visit www.nhft.nhs.uk/iapt
If you are experiencing difficulty with your mental health, there is round-the-clock support available. Call 0800 448 0828 to speak to a mental health navigator, lines available 24 hours a day, seven days a week. To find out more about the Mental Health Number visit thementalhealthnumber.me