TeamNHFT is celebrating National AHPs day this October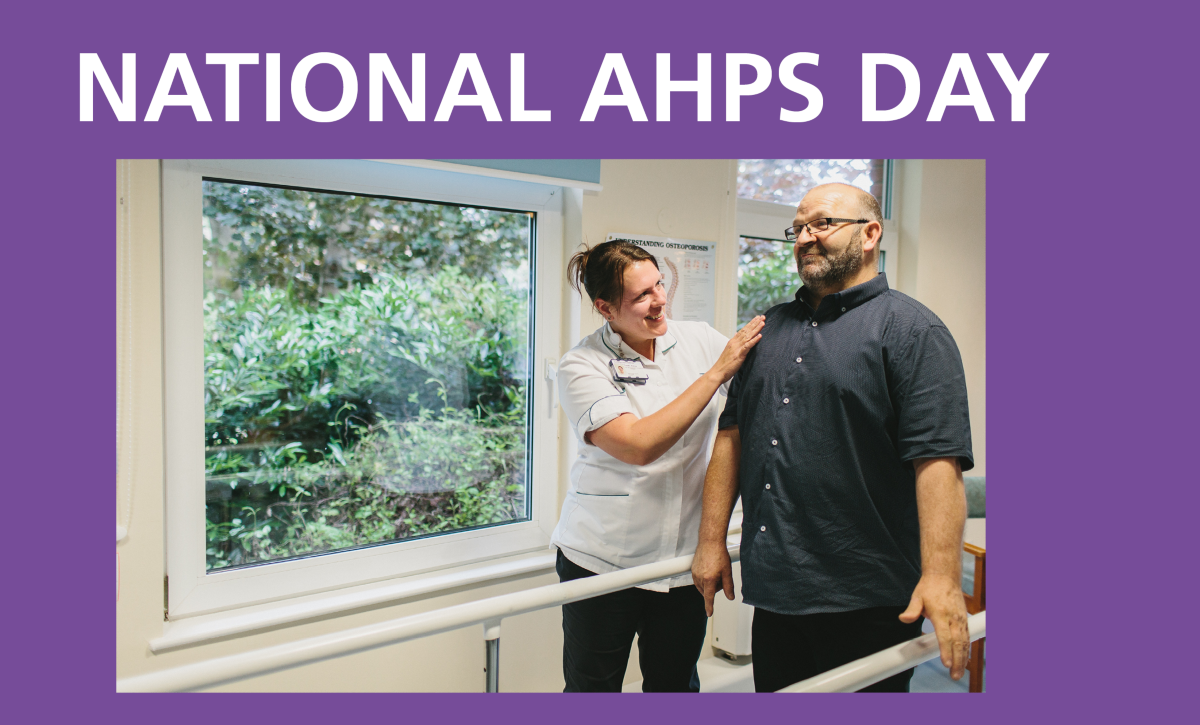 Allied Health Professionals (AHPs) are the third largest healthcare workforce in the NHS, with 14 professions making up AHPs.
National AHPs day takes place each year on 14 October to shine a spotlight on AHPs across the country, and inspire the future generations of AHPs.
TeamNHFT is made up over 4,000 colleagues who make out Trust outstanding. This is our opportunity to shine a spotlight on the Physiotherapist, Occupational Therapists, Drama Therapists, Podiatrists, Dietitians and Orthoptists who make a difference everyday.
We want to encourage you to join us and celebrate the vital role AHPs play in providing great care, improving and changing people's lives.
From Monday 11 – Friday 15 October we will be hosting a number of events for colleagues, inspiring the future generations of AHPs and raise the profile of these roles in our communities.
Claire Dagostino, NHFT's AHP Lead, said: "We are fortunate to have a fantastic so many colleagues across NHFT who all make a difference every day for our patients and service users, and this week we want to celebrate our Allied Health Professionals.
"They play a vital role in delivering key services that improve the quality of life for their patients, and provide support for people experiencing a number of complex health conditions, working with them to co-produce individual care plans to meet their needs.
"I would like to take this opportunity to thank all of our AHPs across NHFT and the county for their continued hard work and dedication to delivering outstanding care."
There are 14 professions which make up AHPs including:
Art Therapists
Drama therapists
Music therapists
Chiropodists/podiatrists
Dietitians
Occupational therapists
Operating Department Practitioners
Orthoptists
Osteopaths
Paramedics
Physiotherapists
Prosthetists and Orthotists
Radiographers
Speech and language therapists
NHFT provides a number of services in our buildings and in the community across Northamptonshire, and the work of our AHPs enables us to make a real difference to the lives of our patients and service users. To find out more about National AHPs day and the role of AHPs visit: www.england.nhs.uk/ahp/ahps-day