Team NHFT celebrates colleagues success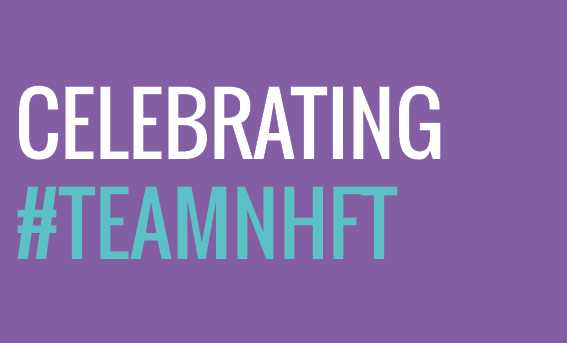 At the start of the Coronavirus pandemic, Sue Adkins saw an opportunity to apply for a role at NHFT as a hospitality assistant. Having not worked for a few months but previously worked as a carer, she was inspired to join the Trust and provide support to the community during the emerging crisis.
Sue successfully applied for the role of hospitality assistant at NHFT and joined the Favell Wing at Cynthia Spencer Hospice where she would be providing care and support for Covid-19 patients before they could return home.
"At the start of the pandemic, I wanted to help in any way I could so I applied for the role of hospitality assistant at NHFT. I didn't know what to expect, but I was provided with support from the very start of my time on Favell Wing.
"My day-to-day role was to provide food and drinks for patients throughout the day, as well as providing company for patients by helping with crossword puzzles. It was nice to be able to provide companionship for patients, and be able to help out during a difficult time.
Favell Wing was stepped down at the start of July as all patients were able to return home, but Sue has continued to work for NHFT.
"I really look forward to coming into work knowing that I will be working with such supportive colleagues and making a difference to patients' days. When Favell Wing closed, I wanted to continue to support our communities and I was encouraged to apply for as healthcare assistant which I am really looking forward to starting in the coming weeks."
Click here to find out more about joining NHFT and the current opportunities