NHFT and Northampton Saints partner up to deliver second cohort for a new wellbeing programme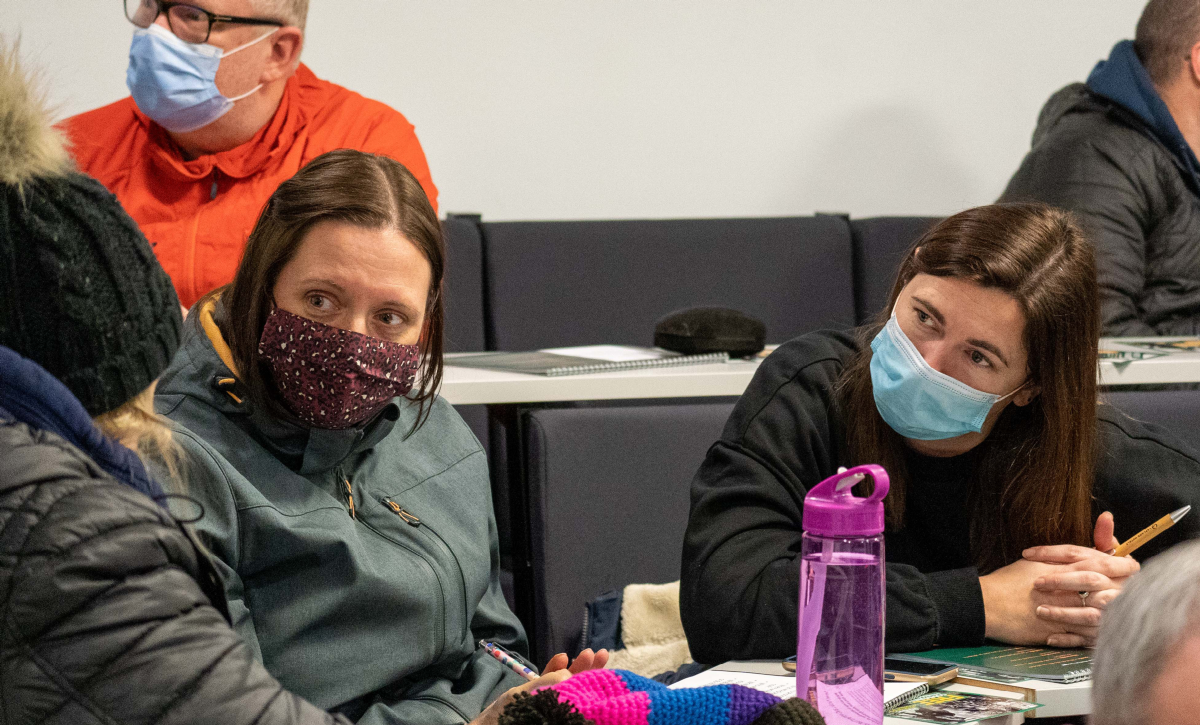 Northampton Saints' Community team in association with Northamptonshire Health NHS Foundation Trust (NHFT) are proud to invite sign ups to second cohort of the Shred 7's wellbeing programme.
NHFT'S IAPT Talking Therapies Northants clinical psychologists have been working with Northampton Saints Community Team to provide wellbeing support for the very first cohort of participants for the new Shred 7s programme.
With a mandate to communities to manage their physical health, Shred7s focusses on weight loss through education on food and diet, encouraging more physical activity in the form of Rugby 7s and providing mental health support; offering a holistic approach to overall wellbeing.
The free-to-attend programme launched in January 2022 and is hosted by the Saint's fully-qualified coaches, and also places the emphasis on mental health; participants will be given support from NHFT colleagues at IAPT Talking Therapies Northants to understand unhealthy thought patterns, and the areas of mental wellbeing which can affect weight management.
The first programme was attended by people across Northamptonshire who have focussed on both their physical and mental health.
Participants said: "I have recently completed a 12-week programme run collaboratively by the Saints Community Team and NHFT IAPT service. The aim of this programme was to improve both mental health and physical health by helping us understand physical health, diet and exercise. This programme has allowed me to step outside of this mindset and increase my own awareness. I feel much better in myself both physically and mentally and would recommend this course to everyone who is struggling with either. I would hope that this programme continues in the future as I can see the positive benefits this may have for many others in our community."
Together, NHFT and Northampton Saints Community programme are delighted to invite registrations for the second programme, with the next 12-week course starting in April 2022.
Shred7s will target participants with a BMI of 28 and above, however considerations will be given to lower BMIs of 25-28.
Book onto the Shred7s programme here, or for more information email community@northamptonsaints.co.uk.
IAPT Talking Therapies Northants work with people across the county who are registered with a GP in Northamptonshire to provide support for a wide-range of mild to moderate mental health difficulties. Click here to take the first step and sign up to find out more.