NEXTGEN ambassador – sign up today and help inspire our future workforce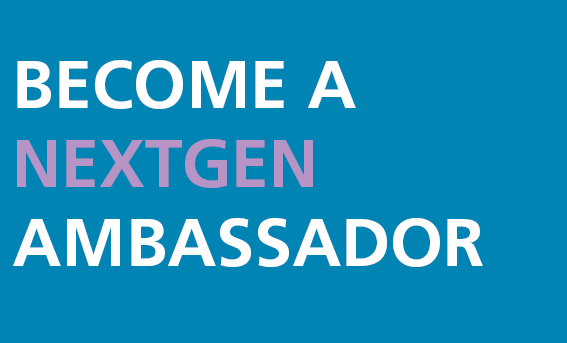 NEXTGen ambassador form
To sign up to become a NEXTGEN ambassador please fill in the online form. For more information please email: CareersAcademy@nhft.nhs.uk
Please note: we ask for a commitment to support a minimum of one event per year and to completeambassador training that you may need. Therefore, sign off from your line manager is needed to confirm support of this ask.
There are so many exciting, interesting, and loved careers within health and care which colleagues like yourself do day in, day out.
Northamptonshire Health and Care Career Academy partners are bringing together colleagues, across all roles, to share your experiences and help inspire our next generation workforce by joining their NEXTGEN ambassador programme!
You can choose the types of activity you would be happy to support below, from a one-hour 'professional discussion' with secondary school students to 'Who am I?', an interactive guessing the profession game with year 6s in primary school, or perhaps you'd be interested in taking part in a 'classroom takeover'. There are so many exciting and inspirational ways you can get involved.
We only ask that you support one event per year – this could be a one-hour event. If it's your first time supporting these types of events, we can set you up with a buddy and signpost you to any training available that may support.
Further information and FAQ's provided below.
To join, or for more information please complete the form
NEXTGen ambassador form .
What is a NEXTGEN ambassador?
Northamptonshire Health and Care Partnership (NHCP) ambassador programme aims to showcase the variety of careers available in health and care within Northamptonshire to inspire our future workforce by colleagues sharing their own knowledge and experiences. NEXTGEN ambassadors are health and social care colleagues who work within the system in Northamptonshire and are keen to educate, inspire and encourage young people to consider a career in healthcare. Our outreach activities cover a variety of age groups from later years' at primary school, through to secondary and higher education, as well as underrepresented groups across our local community.
Why become an NEXTGEN ambassador?
Our ambassador programme is all about inspiring young people to work in local health and social care and will help in providing first-hand experiences and information which will help our future workforce choose their next steps and career journey. It is also about you, the valuable role you play, boosting your skills and wellbeing and being involved in shaping a young person's future. If you want to make a difference, help inspire and champion the work you do, joining our new ambassador programme is a great way to do this!
We have already had some fantastic examples of inspiring young people with the most recent including the midwifery team at Kettering General Hospital speaking to school students via an online closed event about their career journey and what can be expected from the role. It is these conversations that inspire, motivate and encourage young people to get involved and find out more – please see feedback:
Isabelle, year 12 secondary school student:
"I found the morning really useful, as it gave a clear and honest view of the reality of becoming a midwife and the issues and problems which you face. I think it definitely offered what I wanted and I can really see myself becoming a midwife."
Ella, year 12 secondary school student:
"I really enjoyed the morning, I felt like I was able to truly understand the role of a midwife and it meant that I could really see that I definitely wanted to become a midwife myself. Melissa was wonderful, she was so friendly, and I really loved talking to her and listening to all of her experiences. I honestly couldn't have asked for somebody better!"
What can you expect from being a NEXTGEN ambassador?
Whether you are new or you have supported these types of events before all ambassadors will receive support to deliver outreach activities. There are many opportunities available within the ambassador's programme for you to be involved in, including:
Application and interview – help and guidance
Assembly talks/presentations
Career fairs/job fairs
Classroom takeover!
Interactive workshops/activities
SEND activities
Speed networking
Who am I?
Work Experience placement/support
Work education/careers support for career leads/education professionals/work coaches
Media involvement
How to sign up to become a NEXTGEN ambassador?
To sign up to become a NEXTGEN ambassador please complete the online form and for more information please email: CareersAcademy@nhft.nhs.uk