Welcome to CTPLD's Staycation week 10 - 16 August

NHFT's Community team for people with a learning disability (CTPLD) have launched their Staycation Easy Read pack - and you are invited

ALL STAFF, OUTPATIENTS AND VISITORS MUST WEAR FACE MASKS OR COVERINGS

To help stop the spread of COVID-19, everyone must wear a face mask or covering on an NHFT site at all times. As per national Government guidance, all NHFT staff (including non-clinical staff) will be supplied with face masks whilst on site. All outpatients and visitors must wear their own face covering.

WANT TO KNOW WHAT TWO METRES LOOKS LIKE?

24/7 MENTAL HEALTH SUPPORT

If you live in Northamptonshire and need support with your mental health, please our new freephone Mental Health Number: 0800 448 0828. Our friendly team are available at any time of the day or night.
Latest NHFT Updates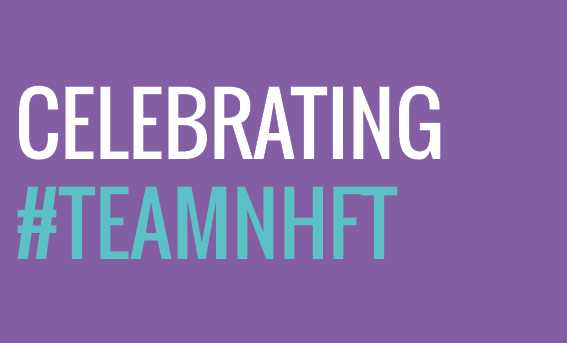 Team NHFT celebrates colleagues success
At the start of the Coronavirus pandemic, Sue Adkins saw an opportunity to apply for a role at NHFT as a hospitality assistant. Having not worked for a few months but previously worked as a carer, she...